Integrity Insights: Our Year in Review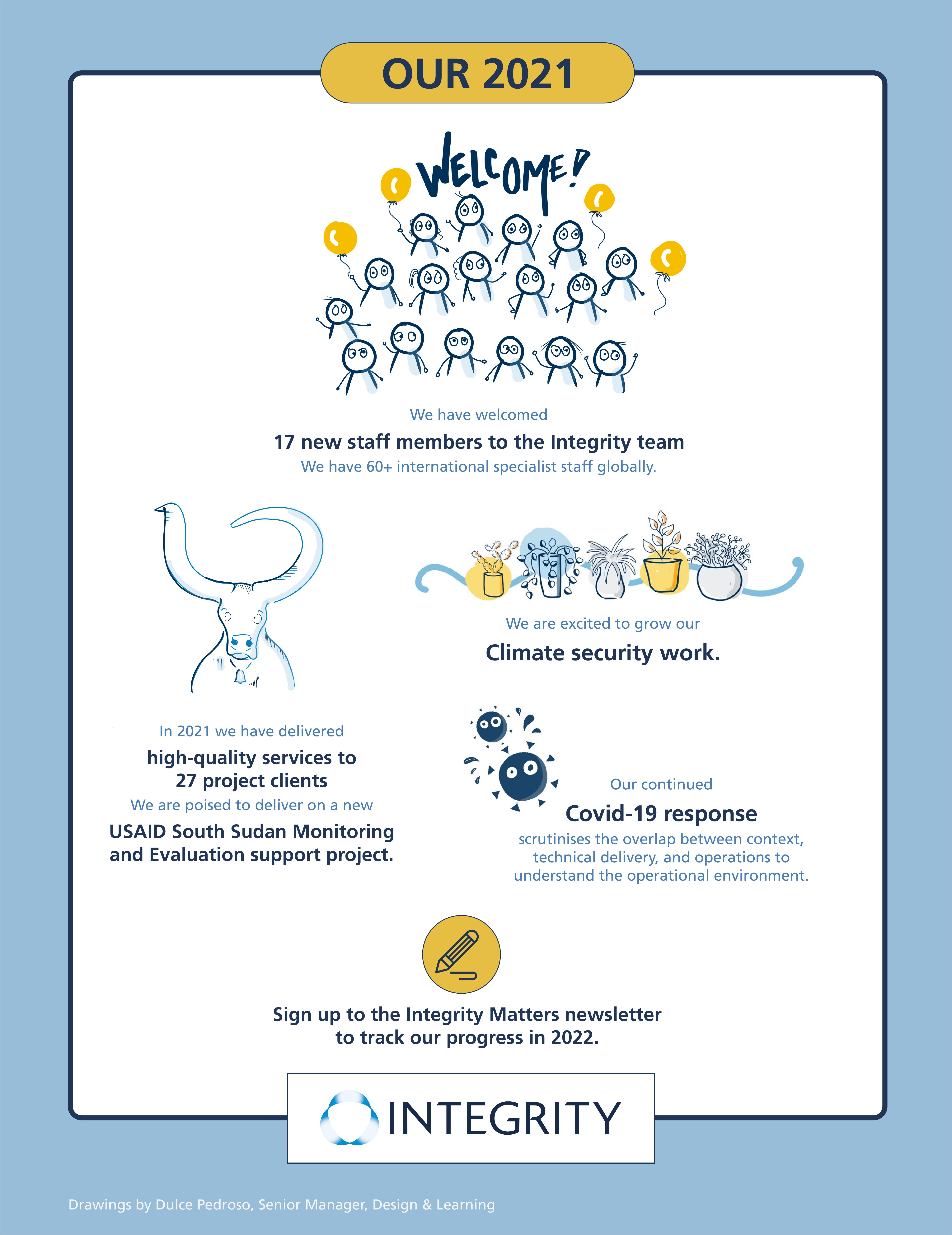 One of Integrity's core strengths is the ability to adapt and respond in challenging situations. The last year has been a case in point. We are privileged to work with a diverse range of partners who are committed to making the world a better place and we feel enormously proud of our people and projects.
As the world continues to grapple with Covid-19, there can be no doubt that the past year has been tough for everyone. Taking time to pause and reflect is an important step in all of our learning and so, as we come to the end of 2021, we have reviewed the year gone by and taken stock of what we have achieved:
And so, as we work through the final few days of the year, we hope you can see that, despite everything, we have much to be grateful for. It has been a year of learning and overcoming challenges. Our commitment to deliver high quality services and share our insights remains as strong as ever and we will continue next year to help others to reflect and build sustainable solutions for our ever-challenging world. In the meantime, on behalf of all of Integrity let me thank all of our partners and clients for the opportunities to work together. We wish you a restful end to 2021 and renewed peace and clarity in 2022.
As ever,
Anthony Ellis.