Voices on disruption: Managing the effects of disruption in complex settings?
Integrity Managers share about their experience delivering work amidst the pandemic and all the disruptions that came along at the 2021 ALNAP Meeting.
Integrity Managers Patience Lulu and Laurie Lopez were invited to the 2021 ALNAP Meeting, 'Learning from disruption: evolution, revolution, or status quo?' to share their experience in continuing the delivery of the Learning and Monitoring Programme in Somalia (LAMPS) in the context of COVID-19.
LAMPS was a flagship programme we delivered in Somalia on behalf of the UK Foreign, Commonwealth & Development Office (FCDO). The programme ran from November 2016 to March 2021. We mainly conducted third-party monitoring (TPM) to support better reporting of results and risk management for FCDO-Somalia. Overall, we led TPM of over 900 FCDO implementing partner activities across all Federal Member States, Somaliland, and the Banadir Administration. We managed a team of over 35 locally contracted enumerators and field managers across the country.
In the video below, Patience and Laurie tell us about the transformational changes that came with the pandemic and how they helped FCDO-Somalia navigate the unprecedented challenges. They encourage international development partners and peers to increase their resilience to disruptions by scrutinising the overlap between context, technical delivery, and operations to enhance their understanding of the environment in which they are operating. You can read more about Integrity's integrated risk mapping approach here: COVID-19 and a New Approach to Risk Management – (integrityglobal.com).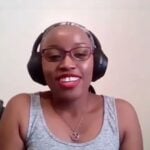 This clip – part of the 2021 ALNAP Meeting's Voices on disruption series – features Laurie Lopez and Patience Lulu from Integrity Global explaining what they have learned from adapting their work in Somalia during the pandemic.