Integrity Insights: Story Collection
#1: Organisational learning at scale
Launching the Integrity Insights Story Collection, Head of Communications Kelly Shephard explains how storytelling can help to shed light on the reality of complex development programmes.
As a former journalist, I like to tell good stories. Stripping away the complexity and the jargon, I like narratives to have a beginning, a middle and, where possible, a happy ending.
But storytelling isn't always easy in international development, and we can rarely pinpoint a neat ending to the situation. The world can be messy and, despite best intentions and clearly mapped pathways to impact, projects often have to adapt to accommodate uncertainty.
It may be several years before the relevance of some work is fully recognised and for changes to take place. Recognising this fact is crucial as it forces us to think about the importance of incremental change and really drill down into the details of a story.
Say it loud and say it clear
Reflecting on what this challenge means for telling the story of Integrity's own work has led us to launch an exciting series of Integrity Insights stories. This new cross-cutting collection will examine a range of approaches, impacts and learning that have emerged from the portfolio of complex programmes we deliver. We will be adding more stories over the coming months as we highlight examples of our ability to listen, comprehend and recommend.
The stories will be wide ranging, with the first detailing how we worked to deliver a learning strategy that responded to the diverse nature of the UK government's Prosperity Fund. In others, Integrity colleagues will reflect on the practicalities of offering good value for money and insights into the role of social protection as a crucial tool in responding to the climate crisis.
This collection of stories will provide insights that may help to progress broader understanding of wider development issues. They demonstrate the need to think laterally and to listen to each other. However, you do not need to be an expert to appreciate and perhaps even learn something from them. They are told clearly without being oversimplified. We hope the individual stories will both make for a good read and ultimately stimulate thought-provoking discussions, contributing to wider change.
We hope you enjoy the first story in this new Integrity Insights series.
Get in touch to discuss how Integrity can support your programmes through additional communications and learning support.
Email us: [email protected]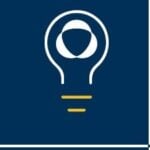 #1: Organisational learning at scale: reflections from the Prosperity Fund
#2: The role of social protection in responding to environmental crises
#3: Providing sector-leading MEL services in Pakistan