The Integrity Story
Integrity was the result of a series of discussions about how to bridge the gap between the international actors and the local communities in conflict affected and fragile states.
Damascus, Syria: The Beginning
Integrity started as an idea in 2009 in Damascus, Syria. For all its problems, Damascus at that time wasn't the capital of a country at war with itself. For many citizens of neighbouring Iraq it was a sanctuary from their war-torn country. These refugees were hosted and assisted by their Syrian neighbours, and by a talented community of conflict specialists and humanitarians. International donors worked with local service providers to support the hundreds of thousands of Iraqis who had been displaced by the tragedy unfolding in their country. Crucial to their work were the local Syrians and Iraqis who assisted in their work, facilitated the research at a community level, collected the data and often interviewed the refugees in Arabic.
Founding directors Anthony Ellis and Andrew Cleary met in Damascus and discovered their shared passion for bringing a local focus to the work of international actors. Individuals and communities in conflict-affected states, they felt were often subject to international programming without that programming being accountable to them. Moreover international programming, to be effective, needed to be based on more and better evidence of the circumstances local communities lived in than was typically the case.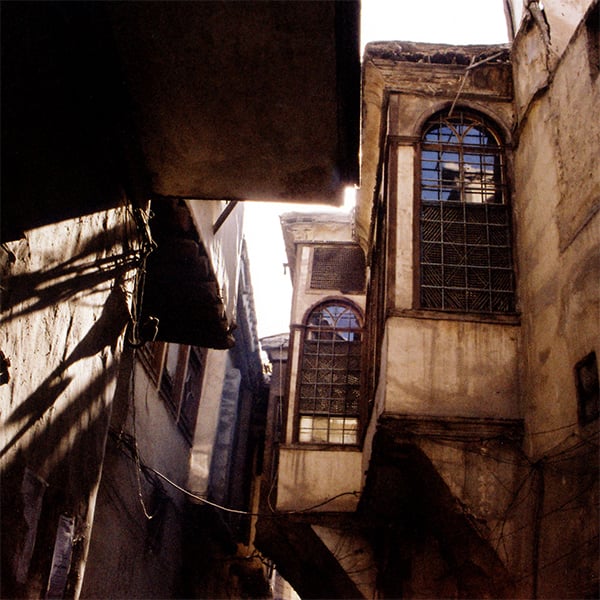 Kabul, Afghanistan: Case and point
Integrity was the result of a series of discussions about how to bridge the gap between the international actors and the local communities in conflict affected and fragile states. Afghanistan, for Integrity's founders, was case and point. Working there was a formative experience for both Anthony and Andrew. Anthony at the UK Embassy, and Andrew at an Afghan research company and later a USAID programme, both experienced first hand the indispensable value of bringing local knowledge to to international programming. In their experiences, to collect the necessary evidence and to monitor and evaluate ongoing programming local team members were often the only staff able to access the relevant communities. Moreover local team members better understood the communities amongst whom they were working
In spite of their indispensability, however, local staff and organisations were rarely permitted to themselves deliver programmes funded by international donors. Most of the larger projects went to international organisations able to develop relationships with donors, respond to complex foreign language tenders and bring the capital to bear to meet formidable financial eligibility and insurance criteria.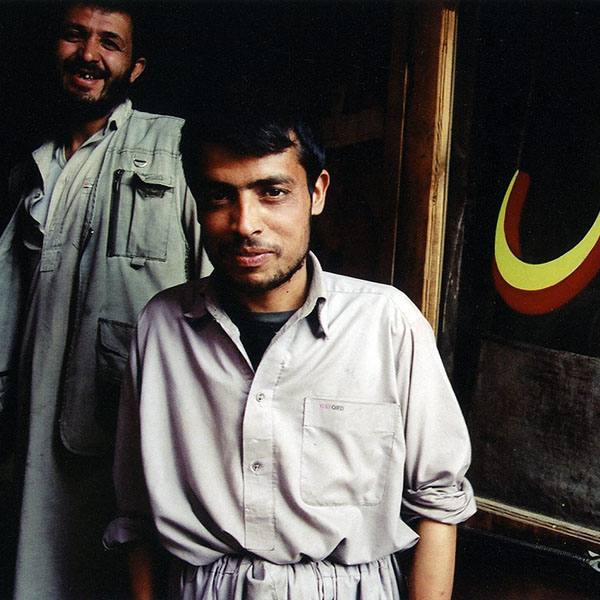 London, UK: Incorporation
Local team members, as the only people who could often deliver the work, were usually the last link in a brutal procurement and subcontracting chain. By the time the work came to them, any margin with which to invest in the accuracy and quality of their work had been stripped away. Those working in the field were often kept at subsistence levels with little opportunity to train, build organisations around their expertise, or even ensure their own safety in the dangerous conditions in which they worked. Where donors had stepped in to fund local capacity, it was often heavily single-donor dependent and liable to collapse at the end of specific funding streams or grants.
Anthony and Andrew started to bring together a core team of talented conflict and development specialists, including several of those from Damascus. The team was driven by a desire to develop a research consultancy that not only recognised the necessity to work more equitably with local people and organisations but also took a business-led and margin based approach to growth and sustainability. Integrity would have to exist on the basis of the contracts it won, and demonstrate the value of our services without the cushion of untied or core funding. The focus was very much those geographies and communities affected by violence and conflict or struggling to move away from underlying social, political and economic fragilities. In June 2010 Integrity was incorporated as a UK company and began work in earnest.
From the outset Integrity offered services like research and analysis, programme design, monitoring and evaluation, stakeholder engagement and project implementation to a range of government, development sector and private sector clients. By building lasting relationships with local team members and working with them on an equitable basis, Integrity was able to start building an institution that served to bridge the gap between donors and local communities, and which also fostered the skills and talents of people from the areas where they worked. This approach to partnering and the combination of local and international insights produced high quality results and services.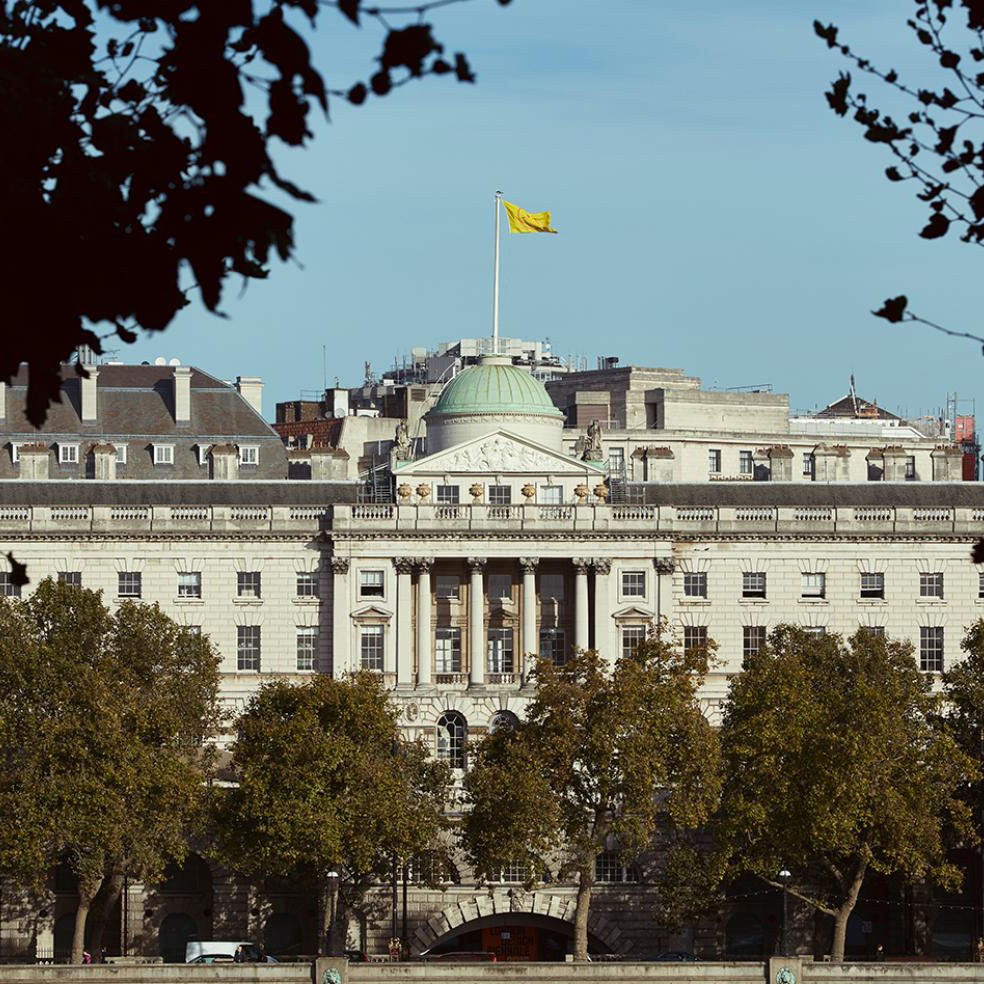 Juba, South Sudan: First Field Office
Integrity opened its first field office in Juba, the capital of soon to be independent South Sudan in May 2011. Integrity worked to identify the best local organisations, networks and individuals networks and individuals providing services to the international community. In many ways, Integrity's work in South Sudan was the test case for the model, demonstrating that a commitment to being on the ground and equitable long-term collaboration with local partners results in rigorous, high- value services. Over time Integrity built a network of over two hundred individual researchers, data collectors and project managers covering all ten states and in the time since have delivered more than forty projects providing substantial,qualitative and quantitative research, design, monitoring and evaluation, stakeholder engagement and project management for donors, international NGOs and international agencies.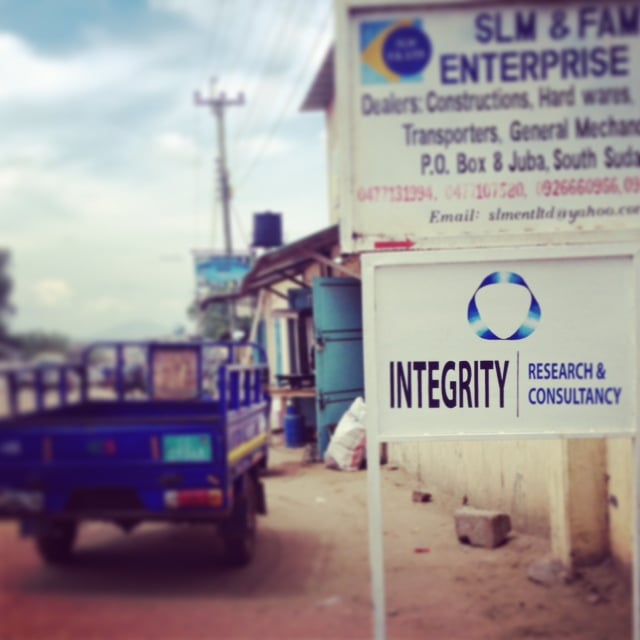 International: Africa, Asia and the Middle East
Since June 2010 Integrity has delivered over 175 projects in more than 40 conflict-affected, fragile and challenging operating environments in Africa, Asia and the Middle East. Projects range over a number of key themes such as natural resource management, security and justice development, corporate social performance, civil society development, migration and displacement, media development, good governance, access to healthcare, education and market development. With field presences in Kenya, Turkey, Lebanon, and Jordan, a core team of more than 50 specialists, and an international network of local and international partners and consultants, Integrity has delivered for clients in the development, government and corporate sectors.
Integrity prides itself on its ethical stance and upholds the highest ethical standards in their research methodologies, employment of local staff and interaction with local communities. Through adherence to core values of collaboration, transparency and trust Integrity ensures that clients receive the best possible service and that they benefit the communities in which they operate. Wherever they have worked we aim to leave our local colleagues with new and useful experiences and capabilities. Integrity works for communities to benefit as much as we do from the work so we build long-term commercial partnerships with local partners to build key capacities to deliver our services. This also helps ensure locally sensitive programming and operations.
Integrity sets the international standard for ethically delivered, expert services in conflict, post-conflict and fragile environments. Through our work we help our clients in the international community and global private sector transform conflict and build stability, accountability and prosperity. We are a service provider and a consultancy. Through the ethical provision of key services we help our clients succeed in challenging environments while building trust and giving voice to local people. We do not advocate we listen, comprehend and recommend.