Meet our Head of Middle East and North Africa (MENA) – Julie Steiger
Julie Steiger is Integrity's Head of the Middle East and North Africa (MENA), based in our Amman Office. She is responsible and accountable for providing senior regional leadership and management of Integrity's presence in the MENA region. We caught up with Julie to find out more about her background and our regional priorities. 
Please introduce yourself, could you tell us a bit more about your background?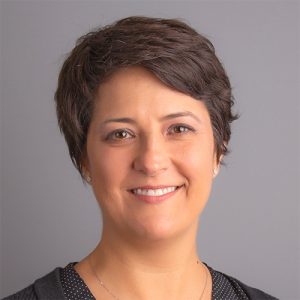 I'm an International Development professional and the current Head of the MENA Region for Integrity. Originally from the USA, I have spent most of the past 16 years living and working abroad, mostly in fragile and conflict-affected locations.  
After leaving the private sector and earning an MA, I accepted my first job in this industry and moved to Ingushetia, Russian Federation during the second war in Chechnya. From there I moved on to southern Sudan, just weeks after the signing of the Comprehensive Peace Agreement. It was quite an experience as I was working in Northern Bahr el Ghazal where there was minimal infrastructure and I lived for a year in a tent with limited electricity and no running water. I then moved on to work on HIV/AIDs programming in the southern Africa region for several years and was fortunate to be able to return in time to witness the referendum and subsequent independence of the new country of South Sudan.  
Since 2012, I have been living in Amman, Jordan. For most of the past 6 years I have focused on the humanitarian and stabilization response to Syria, but have also worked on programming in Iraq, Lebanon, and Jordan. I am also currently a Faculty Fellow at Georgetown University, where I teach a seminar each year.     
What are your priorities as Head of Office MENA and could you tell us a bit more about the work Integrity delivers in the region? 
As the Head of the MENA Region, I provide senior level regional leadership and management of the company's presence in the region. I lead the team here in Amman, which comprises technical, business and operations staff as well as project consultants. In addition to coordinating MENA-focused projects, I also identify and build new business opportunities for the region, which entails developing new and existing client, consultant, and partner relationships.  
Integrity has active projects in Egypt, Israel/OPT and Syria, but has recently delivered projects in Lebanon and Iraq for governmental, non-governmental, and private sector clients. Our current clients include being a sub-contractor for USAID providing research and evaluation support to Syria Essential Services (SES II) programme, Expertise France and the Conflict, Stability and Security Fund (CSSF). In the region, the technical focus of our current portfolio is delivering research, evidence and analysis (REA); monitoring, evaluation and learning (MEL); project management; capability and capacity development, specifically for national NGOs; risk management analysis and training; and providing technical assistance in REA and MEL. 
Could you tell us a bit more about the course you teach at Georgetown University?  
I have been teaching a seminar at Georgetown University's Center for Conflict Resolution since 2016.  This seminar uses the Humanitarian Principles of Humanity, Neutrality, Independence, and Impartiality as a basis for understanding the reality of working in the International Development sector, particularly in field-based locations. The course explores various theories and trends in International Development such as the Grand Bargain and the Nexus, through case studies of different sub-sectors such as humanitarian aid, stabilization, peacebuilding and development, with a specific focus on theory versus common understanding and practical application of those theories in fragile and conflict settings.    
The seminar is designed to encourage students to understand the many possible motivations for stakeholders at all levels including donors, non-governmental organizations, communities, armed groups, and individuals to be engaged in or interact with the International Development sector. Additionally, it examines whether the prevailing motivations of these stakeholders will determine whether development efforts succeed or fail.   
The course is something I look forward to each year. As much as I hope my experiences working in the sector will help inform future International Development professionals, I am continually amazed by how much I learn from the students. 
Read more about our MENA office here. 
If you are seeking relevant services and think Integrity can help, please get in touch. Our team are always available on [email protected] and happy to take your questions and enquiries.