Integrity Syria in Conflict Report Cited in the New York Review of Books
Integrity Syria in Conflict Report cited in the New York Review of Books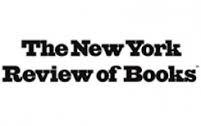 Integrity's Syria research was recently referenced in an article in the New York Review of Books, written by Steve Simon, former US National Security Council Senior Director for MENA and Jonathan Stevenson, Professor of Strategic Studies at the US Naval War College and former National Security Council Director for Political-Military Affairs, Middle East and North Africa.
The article lays out the need for a revision of policy on Syria, based partially upon the stabilisation of regions and the containment of conflict through local ceasefires and truces. It goes on to say that this 'inkblot' strategy could turn into more lasting arrangements if power reverts to a more 'bottom-up' system and external influencers work alongside local councils.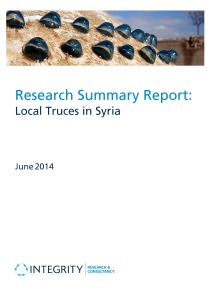 The article refers to Integrity's report Syrian Society In Conflict: Localised Truces and Ceasefires, and draws on Integrity's mapping to highlight the location of truces in Syria as of April 2014. The report contains research from interviews conducted with Syrians based primarily in the areas around Rif Damascus, Homs and Aleppo. You can read the full article here.