Managing Risk by Helping Humanitarian Volunteers Communicate Sensitively and Effectively
Client: Association for the Development of Citizen and European Initiatives (ADICE)
Date: 2021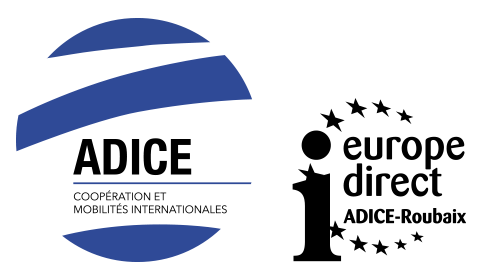 ADICE, with their Spanish partner Movimiento Por La Paz, implements the project "Volunteering for social change: the value of EU Aid Volunteers for inequalities reduction and local resilience building" funded under the EU Aid Volunteers initiatives. Together they deploy volunteers to support local organisations working to reduce inequality, build resilience and advocate for social change.
ADICE sought expert professional support from Integrity to build a training module on intercultural and sensitive communication as part of the pre-departure training that ADICE provides to its volunteers. The aim – to build the volunteers capacities in engaging and communicating safely, professionally, and ethically. Good communication helps increase the visibility of the volunteers and the hosting organisation's activities among the local communities and the donors. The training also provides practical recommendations to help the volunteers navigate the local culture and avoid potential intercultural conflicts or difficulties.
ADICE selected Integrity because of our extensive experience operating in sensitive environments and our risk management expertise. Our training aimed to provide ADICE with an integrated understanding of communications related risks during humanitarian deployments, including ethics, safety and security, safeguarding and reputational concerns.
Working closely with the ADICE team, we discussed the typical profiles of volunteers, the nature of deployments and the situations and challenges volunteers might face. This allowed us to design a bespoke Train The Trainer event for ADICE staff that gave them the knowledge and skills to effectively train volunteers in essential communication skills. Among other topics, we covered personal conduct when working with individuals, communities and partners; creating sensitive and impactful stories to support advocacy and fundraising; capturing video and photographs in a safe and ethical manner. We also provided instruction on important technical aspects of humanitarian programming and research, such as conducting interviews, working with translators, dealing with sensitive issues and approaches to informed consent.
The four-hour training event combined active learning with interactive quizzes and scenario-based exercises to stimulate discussions. We provided comprehensive materials for ADICE staff to use when delivering training to volunteers and collated our recommended mitigations into practical guides including: "Do's and Don'ts", intercultural communication, verbal and written communication, and the shooting and sharing of photos and videos. We designed these lists to be detachable from the core course content so that the volunteers can use them as stand-alone aide-mémoires throughout their deployments.
If you need support to develop or refine your approach to managing complex risk in your organisation please see our Risk Management Capability Statement and don't hesitate to get in touch with our Risk Management team.