Integrity at the Global Symposium on Health Systems Research
We are delighted to announce that Integrity will be participating at the 5th Global Symposium on Health Systems Research, hosted in Liverpool this week.
W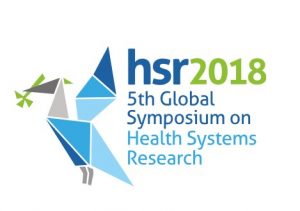 e invite you to join us at the session on Thursday 11th October 2018, 11.00 – 12.30, ACC Liverpool, Hall 2L, to discuss:
'Leaving no one behind; how can evidence-based approaches support progress towards UHC and global health goals during conflict and protracted crises?'
We will be sharing our knowledge and experiences of generating and sharing evidence on health across the humanitarian-stabilisation-development spectrum.
We invite you to download and share the background briefing paper on the topic, which was prepared together with our collaborating partners here.
Find out more about Integrity's work on health here.