Networking Event for Consultants at Integrity's Nairobi Office
On August 24 2017, our Nairobi office opened its doors at Ikigai to the consultant community in Kenya for a networking event. The event provided an opportunity for consultants to meet one-on-one with the Nairobi-based Integrity staff and hear more about Integrity's work globally and in East Africa.
The afternoon event was attended by consultants from various fields including Counter Terrorism, Urban development, Governance and Peacebuilding.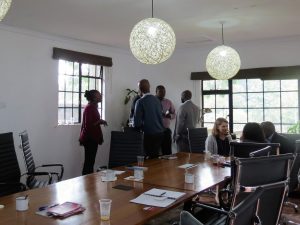 Hannah, a Business Officer at Integrity, opened the event with an introductory presentation on Integrity and its consultant management approach. This was followed by a Q&A session and time for consultants to network and meet with Integrity staff. It was fantastic to see the various conversations taking place around the room and such wide diversity of experiences and expertise amongst the consultants who attended. We look forward to following up with those who attended and continuing to engage with the consultant community in the region moving forward.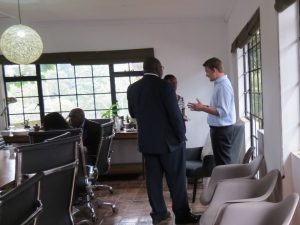 Integrity's office in Nairobi
The Nairobi office was established in 2013 and is currently the operational hub for our work across East and the Horn of Africa. It is from this office that we oversee the implementation of projects including DFID's Third-party monitoring in Somalia and DFID's Strengthening of Protection of Human Rights in Tanzania.
See examples of our work in East Africa here.