The Integrity Story – Five Years On
The Integrity Story – Five Years On
This August, the Integrity team celebrated our five-year anniversary. It was a great occasion on which to reflect on the 128 projects that we have completed since 2010, and the talented experts, experienced organisations and incredible communities with whom we have had the pleasure to work.
Looking to the future, we are excited and energised to continue to work with our clients and partners to help them transform conflict and build stability, accountability and prosperity for communities around the world.
For those of you who don't know how we got started, this is an apt moment to introduce you to the Integrity story:
The Afghan Example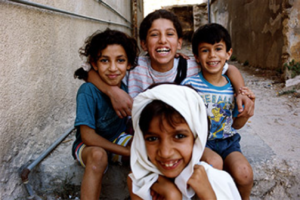 Integrity was founded to bridge the gap between international actors and communities in challenging and complex environments and raise the bar for the standard of evidence that forms the basis of interventions and programming in such contexts. Fundamental to doing so is the inception and management of research teams that comprise a carefully selected mix of national and international methodological and contextual experts.
In Afghanistan, Integrity's founders Anthony Ellis and Andrew Cleary each experienced first-hand the many barriers to direct procurement by the international community of national staff and organisations for significant interventions and programming.
Design, management and delivery was usually awarded to larger organisations with strong donor relationships but often a weak understanding of the conflict and its complexities and a sometimes short-term or extractive approach to working with national partners. This in spite of the fact that it was often only the national experts and researchers who had the trust of the communities, the nuance of the local context and the ability to navigate the security challenges and access the relevant geography.
Syrian Beginnings
Anthony and Andrew first met in Damascus where over time a collective of researchers, anthropologists, development experts and conflict specialists gathered around a shared vision of a more effective programming model. Reflecting the oft-cyclical nature of history, it was Syria that, at the time, was a refuge for many Iraqis fleeing conflict across the border. International donors worked effectively with national service providers to support these refugees.
Key to sensitive and successful programming was having Syrian and Iraqi nationals play central roles in the delivery of programmes, with research, data collection and interviews conducted in Arabic at community level. This model informed the core of Integrity's approach of building a strong evidence base for international programming through engagement with local research networks and national organisations on the ground.
The founding members of Integrity began to pull together teams of nationals to deliver projects in key conflict-affected environments in South Sudan, Afghanistan, Pakistan and then, after conflict broke out in Syria, paving the way for the scope and context-driven portfolio of Integrity's programming today.
A Five-Year Reflection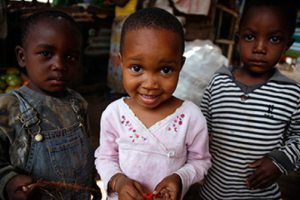 Five years later, much has changed and evolved, but the fundamentals are stronger than ever.
Integrity has developed well beyond our early expectations. From a handful of early projects, the range of programmes we have now been involved with and delivered more than forty countries, across a range of core development and conflict transformation thematics and has cohered around five key services: research and analysis; design, monitoring and evaluation; stakeholder engagement; capacity development; and management and implementation.
Our operating capacity has demonstrated our commitment to local presence, accountability, and long-term commitment, with registered offices in Kenya, Lebanon and South Sudan, representations in Myanmar and Jordan and an ongoing portfolio of work in DRC, Myanmar, Pakistan, Somalia, South Sudan, Syria and Tanzania, We are bringing our centres of operation even closer to our delivery teams and our people to the local experts and national organisations with whom we work.
What has remained throughout is Integrity's guiding vision and mission:
Our Vision

To set the international standard for ethically delivered, expert services in conflict, post-conflict and fragile environments. Through our work we will help our clients in the international community and global private sector transform conflict and build stability, accountability and prosperity.
Our Mission
Integrity is a service provider and a consultancy. Through the ethical provision of key services we help our clients succeed in challenging environments while building trust and giving voice to local people. We do not advocate we listen, comprehend and recommend.
We still pride ourselves on upholding the highest ethical standards in our methodologies, employment of national personnel and interaction with the communities in the geographies where we work. Wherever we operate, we endeavour to leave our national colleagues with experiences and expertise that will leave a positive legacy beyond each project's completion.
We hope this story has inspired you as much as it inspires Integrity's founders and growing team and we hope many of you will work with us and help us to remain committed to that vision and ever more able to build the expertise we provide in the countries where we work.