Integrity Evaluation Project, USIP and Free Voice South Sudan's Peace Radio, Featured in Foreign Policy Magazine
Integrity Evaluation Project, USIP and Free Voice South Sudan's Peace Radio, Featured in Foreign Policy Magazine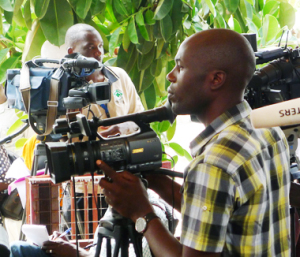 Integrity was excited to see that United States Institute of Peace and Free Voice South Sudan's Peace Radio Programme, for which Integrity is currently the main provider of monitoring and evaluation services, mentioned in the acclaimed global politics and economics publication Foreign Policy. See it at ForeignPolicy.com.
The article explores how USIP projects, including Free Voice South Sudan, have been making a difference to South Sudanese youth by increasing their accessibility to radio. The article recognises radio as a low-tech, high-impact solution for the war-torn country, that can be used as an effective, resilient tool for communication.
USIP engaged Integrity to conduct a programme review to understand if and to what extent the main messages of the radio series resonated with young audiences, and to measure its progress towards the intended objectives. Integrity's researchers used a mixed methods approach for this study, conducting FGDs, surveys, and participant observation with groups of listeners in Juba and Wau over a 25-week period.