Interview with Clementine Brown, former Integrity staffer and co-founder of the CodeBrave Initiative
Clementine Brown has lived in Lebanon for five years. In 2018, whilst wo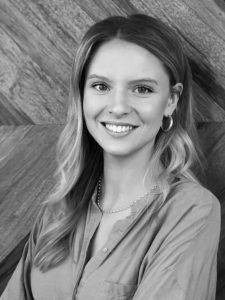 rking at the UN, she co-founded CodeBrave to help former street kids living at a shelter where she was volunteering escape a life of poverty and exploitation by teaching them marketable skills in coding and robotics. She now directs the organisation full-time. It was during her time at Integrity as a Data Analyst that Clementine started learning to code. Before learning coding languages, she studied Middle Eastern languages – Arabic and Persian – at Oxford University.
Can you tell us about the history of the CodeBrave Initiative? When was it created and why?
My co-founder Steven was asked by a boy named Khalil if he could learn Python, a popular computer programming language. Khalil lived in a shelter for homeless kids in Lebanon. This shelter houses some of Lebanon's most vulnerable young people: many have lived on the street, around half are refugees, and most had little-to-no education prior to arrival. It was difficult to imagine a positive future for these kids, and often, upon leaving the shelter aged 18, they would end up back on the street.
Steven, a teacher and educational psychologist, had already started an informal school for the shelter's occupants, but Khalil's question got us both thinking; as well as just learning 'the basics' such as English and Maths, perhaps these young people could be taught more specialised digital skills – skills that are both in-demand, and likely to retain their value and use into the future.
I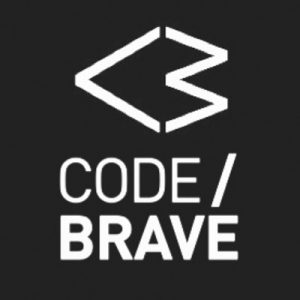 n January 2018, we set up CodeBrave to help vulnerable young people to develop these tech skills. We now have 20 students – including Khalil – learning coding and robotics up to five times per week. This summer, we are expanding to another informal school for disadvantaged youth in the Bekaa Valley. CodeBrave's slogan is "Let them write the script of their tomorrow," which for us is about agency: young people having the agency to choose their own future instead of being forced into exploitative situations.
More broadly, this phrase reflects the importance of ensuring that the digital world, which dominates so many areas of society and industry, is not just reflective of a privileged elite, but is inclusive of and understood by everyone. If we don't extend tech education to the most vulnerable people, we will only compound the deprivation of the most marginalized; effectively denying them the skills and knowledge that could help them break inter-generational cycles of disadvantage and poverty.
What goal are you looking to achieve?
CodeBrave is all about helping these young people secure dignified and safe work – something to build towards when they are ready to leave shelter.
That means giving students a tangible skill they can rely on after our two-year course. Reports from McKinsey, Brookings, YouGov and others have highlighted the huge unmet demand for tech talent in the Middle East. If we could help kids attain these skills, it would increase their employability significantly.
To do so we developed a curriculum aimed at web development, teaching coding languages HTML, JavaScript and Python, among others. Building websites gives room for students to develop their creativity, as well as a business mindset. At the same time, our students learn robotics, which helps to physically conceptualize coding concepts.
In addition to our teaching curriculum, we work with Lebanese companies to provide students with real work experience. A great example of this is with our five oldest boys, who have just finished working with The Grand Factory (one of Beirut's most well-known music venues) to design and build an electronic art installation. Projects like this enable our students not only to practise their technical skills, but to design for a client's needs, communicate with managers, write a budget and stick to timelines. More importantly, we see it changing the kids' self-perception.
How do you address the challenges vulnerable groups face in relation to digital skills development?
A lot of people perceive our mission to teach coding to under-educated children as unrealistic because they think learning to code is too difficult. This is not the case. Governments with a strong cyber-security focus like Russia have specifically targeted young people from deprived areas and set up extra-curricular coding clubs, successfully creating a pipeline of talent into government and private industry. NGOs and public schools can replicate parts of that model.
Another challenge is persuading donors to look beyond traditional training areas. Sewing and bricklaying courses may still be relevant for some, but digital skills provide vulnerable youth with a more secure future. For example, our older girls at the shelter are at genuine risk of being pulled into prostitution when they leave institutional care, largely due to their lack of supportive family network. They need jobs that offer them the financial security to stand on their own feet. Digital skills position them to take advantage of one of the fastest growing sectors in terms of wages and numbers of jobs.
Digital skills also lend themselves to online work. Refugees, whose options for employment in Lebanon are limited by law, can work for international employers. Syrian refugees in Lebanon often face poor pay and discrimination, but online freelance work is often more meritocratic. Having a geographically flexible job also allows work to be a neutral factor in deciding whether to return to Syria.
Finally, the potential to continue self-teaching is great. With so many good free courses online, if students have access to a computer there is a reduced barrier to entry. Of course for all of its potential, there are risks. Vulnerability in the real world tends to be replicated or exacerbated on the internet. Teaching digital skills to vulnerable youth comes with a responsibility to teach them how to protect themselves online.
How can companies like Integrity continue to support the CodeBrave Initiative?
Private companies can offer so much to help change the job prospects of vulnerable youth, and stand to benefit from a future pipeline of dedicated and motivated employees.
All of our laptops are retired devices donated by companies, including Integrity, who have been fantastic in helping us out. As CodeBrave expands to new locations, we are looking for more desktop computers, keyboards, mice and laptops. Companies often replace their computers after three or four years. For anyone reading this and interested to help, please find out what your company does with their old hardware! It could be redirected to a great cause.
I have already mentioned that CodeBrave is working with Lebanese companies to provide students with real work experience – internships and project commissions. We continue to look for companies who could offer our students such experience, for instance help with website development or digital tasks.
We are also looking for corporate sponsors to allow our work to continue. We recently received a wonderful contribution from Simply Business, a UK-based company who donated $3,300 to help CodeBrave continue running over the summer holidays. If you think what we are doing is worthwhile, this sort of financial support is invaluable.