2017 Artraker Awards in Malta
Anthony Ellis, Integrity's CEO, was invited to Malta to be the Master of Ceremony for the 2017 Biennial Awards and Art of Piece Exhibition, a flagship project for Artraker of which Integrity is a proud supporter and a founding partner organisation.
The awards and exhibition is a global event that recognises art and artists that make critical contributions to peace around the world. This year, the event took place in Valleta. Her Excellency, Marie-Louise Coleiro Preca, President of Malta, made a keynote speech and presented the awards, alongside the head of the British Council Ingrid Eomois and the British High Commissioner Stuart William Gill.
The Artraker Foundation's mission is to develop innovative ways to raise awareness, stimulate debate and transform our understanding of war, violent conflict and social upheaval. This year the jury granted the final prizes to artists that showed the most originality, impact, exceptionality and capacity to inspire. The shortlisted works will be toured internationally.
The Artraker Awards for 2017 included the following two categories: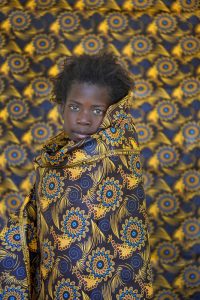 The Artraker Biennial Award for Changing the Narrative, awarded to Amira Hanafi (Egypt) for 'A Dictionary of the Revolution'. This is a project that documents how the meaning of words have changed since the uprising of 25 January 2011 in Egypt.
The Artraker Award for Creative Spaces, awarded to Aydin Matlabi (Canada) for 'We are Heritage'. This is artwork that frames space and the subject to bring out the story of orphans in the Congo and represent them as the "culture, power, heritage and the future of DRC."
Find out more about the Artraker 2017 Awards by visiting their website here