Our Stakeholder Engagement Services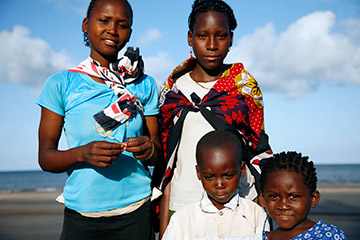 Our stakeholder engagement services create dialogue between local communities and external stakeholders. We elucidate local context, enabling organisations to work safely and effectively, understanding the social impact of their operations.
Participation in decision-making
We believe that people have the right to participate in decisions that impact them. This is especially important in fragile and conflict-affected environments, where the exercise of rights is restricted, governance is weak, infrastructure is limited and community relations are fraught.
Through our local research networks, participatory techniques, contextualised training and strategic expertise, Integrity facilitates stakeholder engagement processes. We promote constructive and on-going dialogue between people and organisations.
Engagement with hard to access stakeholders
Integrity works with clients to deliver:-
Stakeholder mapping
Engagement and working with difficult to access and remote stakeholders, including in fragile and conflict affected areas
Materiality analyses, network analyses
Stakeholder engagement strategy design and toolbox development
Facilitating constructive dialogue between stakeholders
Understanding and mitigating the local and social impact of organisational operations
Understand the Context
Through stakeholder mapping, focus groups, social impact assessments, perception surveys, bench-marking and baseline analyses we have a deep understanding of the local community.
Develop a Strategy
Through materiality assessments, issue mapping, risk/opportunity analyses, development of policies and procedures and the application of international standards we provide a roadmap to help ensure organisations achieve their objectives.
Engage with Stakeholders
By establishing governance and accountability mechanisms, utilising two-way communication technologies, establishing tracking systems, training and capacity building of staff and a mediation capacity we ensure there is positive dialogue between stakeholders.
Evaluate Performance
Through internal monitoring, grievance management, external review, and stakeholder feedback we ensure there are action-based recommendations to maintain and improve the programme.