Our Risk Management Services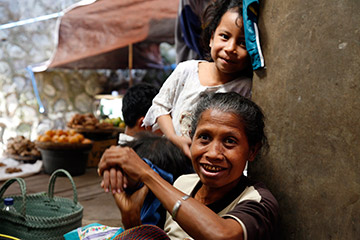 We help our clients to protect and enhance their reputations through effective risk management and stakeholder engagement.
Our experts will guide you in understanding the social impact of your operations and provide evidence to support decision-making, helping you to maximise the opportunities and minimise the risks in helping fragile communities or working in challenging emerging markets.
Who We Work For
What We Can Deliver
If your organisation is seeking to programme, build markets or enhance the safety of your operations in volatile, fast-changing or fragile and politically complex contexts, our bespoke conflict assessments can provide the detailed understanding you need.
What we do
Integrity provides rigorous localised research on the causes, drivers, parties, influencers and legacy of conflict, volatility and instability. The assessment can also take into account the role of organised crime, poor governance and corruption, and how organisations can take action to avoid complicity and protect themselves from the effects.
Risk Analysis
Map the context for key stakeholders, political economy and control and influence.
Elucidate potential risks to the client organisation, sector and wider stakeholder landscape
Reputation Protection
Advise on local sensitivities.
Recommend best practice operations that:
Minimise the chances of exacerbating conflict and instability.
Minimise associated risks to our client.
Contribute to peace and stability.
Enhance sustainability of operations through positive community relations.

Advise how the client's interests are perceived and positioned in the environment by key communities, local and national authorities, NGOs and consumers.
Who We Work For
What We Can Deliver
Organisations seeking a practical strategy for community engagement and to foster good relations with host communities and local NGOs will benefit from our services. We can also evaluate your existing community liaison systems and processes to ensure they are robust and reliable.
What We Do
Integrity analyses existing organisational information from documents such as social and environmental impact assessments (SEIAs) and human rights impact assessments (HRIAs) to develop a practical strategy for community-level engagement. We can supplement this with additional local research as required. We support implementation to monitor local issues, understand local perceptions of corporate operations, provide support to local content initiatives and enhance effective two-way collaboration between organisations and communities. Our monitoring and evaluation services for existing community liaison systems and processes ensure they are working effectively and flagging potential issues as early as possible.
Engagement
Toolsets for stakeholder management and reporting.
Presentations on key findings and stakeholder views.
Analysis of stakeholder opinions and recommendations for corporate action.
Community materiality assessment and risk matrix.
Facilitation of community engagement activities.
Expectation management of communities and local NGOs for positive engagement.
Summary report for external publication by company CR team, incorporating stakeholder views.
Strategy
Set of options for engagement, together with resources required and expected outcomes.
Bespoke system for data gathering, monitoring and analysis, including KPIs.
Evaluation
Recommendations for strengthening the community liaison systems and processes.
External assurance on the quality of stakeholder engagement and the balance of voices included.
Who We Work For
What We Can Deliver
We work with organisations that have employees, sub-contractors and implementing partners operating in contexts where human rights issues present risks and where it is advisable to apply best practice human rights principles. We can also optimise your group-level approach to ethics and put it into practice at the operational level.
What We Do
Integrity supports our clients to understand how to apply human rights principles in the context of their own global operations. At a local level, we can work with your staff operating assets in challenging environments to apply group-level policies and standards and to support anti-corruption measures. We also provide monitoring against human rights impact assessments to ensure systems and processes continue to meet high standards.
Monitoring
Report on the local application of human rights and/or ethics standards.
Human rights and ethics risk and materiality matrices.
Comparative analysis to show areas of progress and risk issues.
Summary report for external communications, together with stakeholder views.
Training
Interactive workshops on human rights and ethics for senior management.
Interactive workshops for operational staff to help them to identify situations in which to apply company business ethics and human rights principles.
Strategy
Bespoke human rights and ethics strategy.
Recommendations for implementation.
Recommendations for areas of improvement and practical suggestions for engagement.
Advice on local nuances, challenges and cultural sensitivities.