Our Capacity Development Services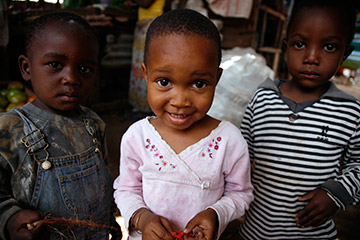 Post-conflict and fragile countries facing severe political, economic and social obstacles often lack the institutional capacity and numbers of skilled people needed to help rebuild their systems and institutions and engage local people.
Our capacity development services support by providing highly-skilled people with valuable knowledge and expertise to rebuild the country's systems, institutions and governance structures. We work with partner organisations to help them ensure effective use of their resources in order to best achieve their objectives.
Improving performance and effectiveness
We improve performance and effectiveness through the provision of skills and high-value knowledge. We support long-term motivation and commitment at the individual level through to organisations and institutions.
Rebuilding systems and governance structures
We work with our clients to deliver:
Capacity needs assessments of organisations, sectors and communities
Provision of skilled and knowledgeable consultants and staff
Programming to rebuild and reform systems of governance in post-conflict environments
Approaches to support accountability between international organisations and local communities
Training programme design and implementation
Improvement of performance and effectiveness in key institutions
Technical assistance and training
Assessing the training and capacity requirements ensure our programmes are designed and delivered to address specific needs.
Encouraging independence:
Investing in local capacity increases self-sufficiency, reduces dependency on donor-based financing, encourages transparency and accountability and creates a sense of community ownership.