Meet our new Senior Data and Knowledge Manager –
Giselle Lopez
Integrity welcomes our new colleague, Giselle (Gigi) Lopez, Senior Data and Knowledge Manager, based in our US office. We caught up with Gigi to find out more about her background, new role at Integrity and her priorities during her first months with the company:
Could you please introduce yourself? What is your background?
My name is Giselle Lopez and I am Integrity's new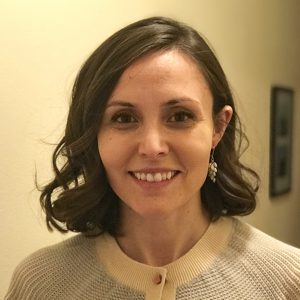 Senior Data and Knowledge Manager based in Washington, DC. I'm joining Integrity from Creative Associates International, an international development organization that focuses on building inclusive educational systems, developing sustainable economic growth, and supporting communities in transitions from conflict to peace. I led the Creative Development Lab's work in integrating technology and media into citizen security, elections, governance, political transitions, and stabilization programming. Prior to Creative, I worked as a Senior Specialist at PeaceTech Lab, a nonprofit launched by the US Institute of Peace that works to support peacebuilding efforts using technology, media, and data, where I led the use of data and social media analytics to monitor hate speech online surrounding the South Sudan conflict. I have a master's degree in International Peace and Conflict Resolution from American University and a bachelor's degree in International Studies from the University of Washington. I am originally from California and currently live in Washington, DC.
Could you explain what your new role with Integrity will entail?
I'm very excited about this opportunity to work closely with Integrity's CEO Anthony Ellis, Head of Programs Kelly Skeith, and Data and Knowledge Management (DKM) team to develop Integrity's DKM services to clients and across its global team. I'll support the organization's work to generate evidence as the basis for our client programs and interventions. I will also design and deliver digital solutions and applications across various technical services, particularly research and analysis, monitoring, evaluation and learning, project management and implementation, and risk management. I'll also promote Integrity's work in the digital development sphere by building and maintaining strategic relationships with clients, consultants, and partners.
What are the most important considerations when implementing digital products? And why?
The Principles for Digital Development provide the best guidelines I know of in terms of important considerations for digital development. While all of the principles are important, if I had to choose I'd say designing with the user is the most important factor to ensure that digital development solutions are rooted in a strong understanding of the end users' characteristics, needs, priorities, and challenges. By using user-centered design to learn about and collaborate with the people intended to benefit from a solution, we can develop more impactful and sustainable solutions, gather feedback, and build trust throughout the digital development process.
Could you tell us what attracted you to Integrity?
I was immediately drawn to Integrity's mission of providing ethically delivered expert services to support evidence-driven decision-making in international development and their focus on building trust and giving a voice to local communities. I have been continually impressed by the people and the quality of work at Integrity and was excited to learn of their expansion in the U.S. Their thoughtful and strategic work in data and knowledge management made this the ideal opportunity to learn and grow in the digital development space, and I am honored to have been selected to join the team.
Find out more about our DKM offering here.