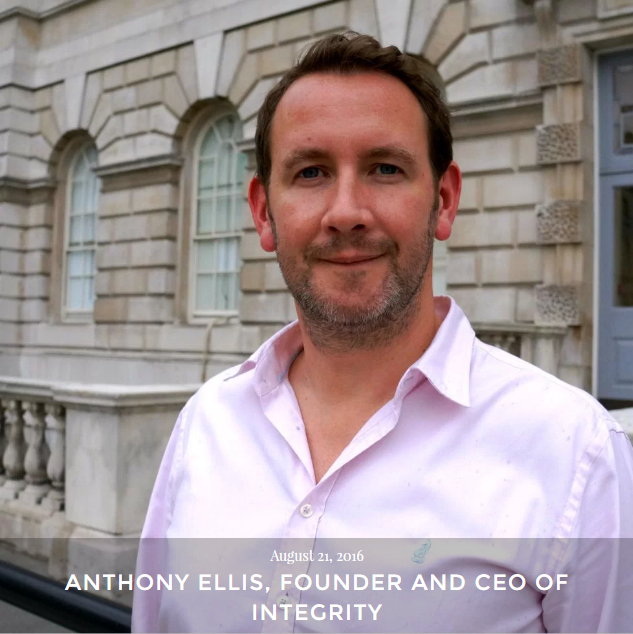 Integrity CEO Anthony Ellis featured on Humans on Purpose
Integrity's co-founder and CEO, Anthony Ellis, was recently featured on Humans on Purpose's website. Humans on Purpose is an initiative that stems from On Purpose, a company that works with and matches talented professionals who value social purpose with like-minded organisations. They describe themselves as 'a community who put purpose before profit'.
Anthony spoke to Humans on Purpose about his personal trajectory and experience in the establishment of Integrity, what being a CEO entails, and his views on merging business with doing social good. You can read Anthony's interview in its entirety on Humans on Purpose's website here.