Meet the Team: Alex Tyson-Beer
Meet the Team: Alex Tyson-Beer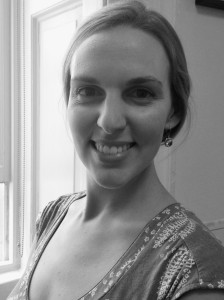 I am Integrity's Business Development Officer and the primary point of contact for our consultants and Associates. I assist Integrity's Service Line Managers in building effective teams to deliver Integrity's work in East Africa, MENA and South Asia. I work closely with our Project Officers to ensure that Integrity build strong, lasting relationships with consultants. I also coordinate Integrity's role on three DFID framework agreements – Governance and Security; Fragile and Conflict Affected States (FCAS); and the Global Evaluation Framework Agreement.
Previously I have managed projects in the NGO and the private sectors. During my three years at IntoUniversity, an educational charity, I ran our primary schools engagement programme in Tower Hamlets and established and managed IntoUniversity's Hackney Downs local learning centre and staff team in East London. I designed and delivered national educational workshop programmes and recruited and liaised with delivery partners including Cambridge University and The University of York. I managed stakeholder relationships at the local, council and national level, as well as a staff team to deliver our programmes to a high standard and under budget.
When based in Moscow, I coordinated and managed corporate events in Moscow, London and New York for Renaissance Capital Investment Bank. While living in Moscow, Russia, I conducted a qualitative study of the incidence of racially-motivated violence and harassment against the African immigrant community. I organised and conducted interviews and surveys of students, refugees and economic migrants, and engaged with the human rights community lobbying the Russian government for policy change.
I hold a Bachelor of Arts in International Relations (Honours) from the Australian National University and a Master of Arts in Governance and Development from the Institute of Development Studies at the University of Sussex. My Masters dissertation looked at the relationship between the Russian state and political youth organisations in the aftermath of Ukraine's Orange Revolution.
I continue to be particularly interested in governance, state-civil society relations and the role of education in development.
N.B. As of 2016, Alex is now Integrity's Business Manager.